Heavy rains have stopped and mild drizzles in some parts of chennai. The runway of airport is drying up.
Torrential rain forced the closure of an airport in southern India and cut several roads and highways, leaving tens of thousands of stranded people. The annual monsoon rains in the state of Tamil Nadu are the strongest this year registered the region in decades, said Deputy Interior Minister Kiren Rijiju.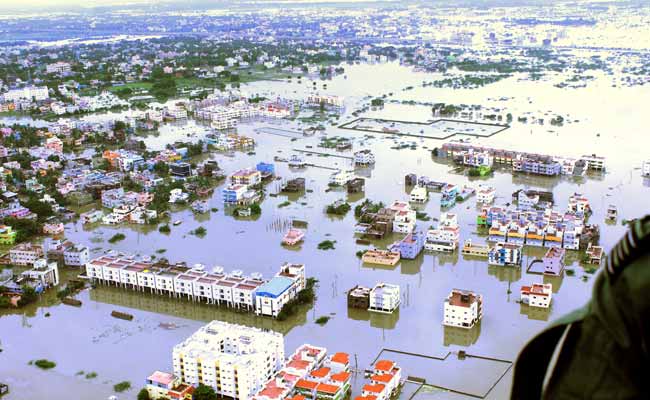 Rescuers from the navy and army helped evacuate residents trapped in low areas. The airport of the state capital, Chennai, had closed before Wednesday and TV channels reported that most major roads in the city were flooded by several feet of water and had cut the electricity supply. The state has recorded heavy rains for two weeks, and more showers are expected in the coming days.
Free services of local buses in metro has been presumed. Youngsters, self help groups, NGOs and many kind hearted and helping minds have teamed up and have been helping people to fight back for survival of the floods.